DRAIN UNBLOCKING
Getting a blocked drain can be a real hassle, and at Streamline, we understand this. Call us now to have a vehicle dispatched to your location.
Call 0800 001 150
Fast & Efficient Service
Professional and competent staff are here to assist you in getting your situation sorted
Get your drain unblocked now!
Let's face it – no one wants to deal with blocked drains themselves and it's unnecessary to put this harm on yourself and your family. To prevent any of these things from happening, call in the professionals as soon as you notice the signs of a drain blockage! At Streamline, we're a team of professional drain unblockers, who have got the tools to help you with any drainage problems.
Available 24 / 7 for Emergencies

Compact van jetting unit for hard to reach to places

Larger jetting units available

Combination units available for cleaning up spills

We service domestic, commercial, farms, subdivisions, councils.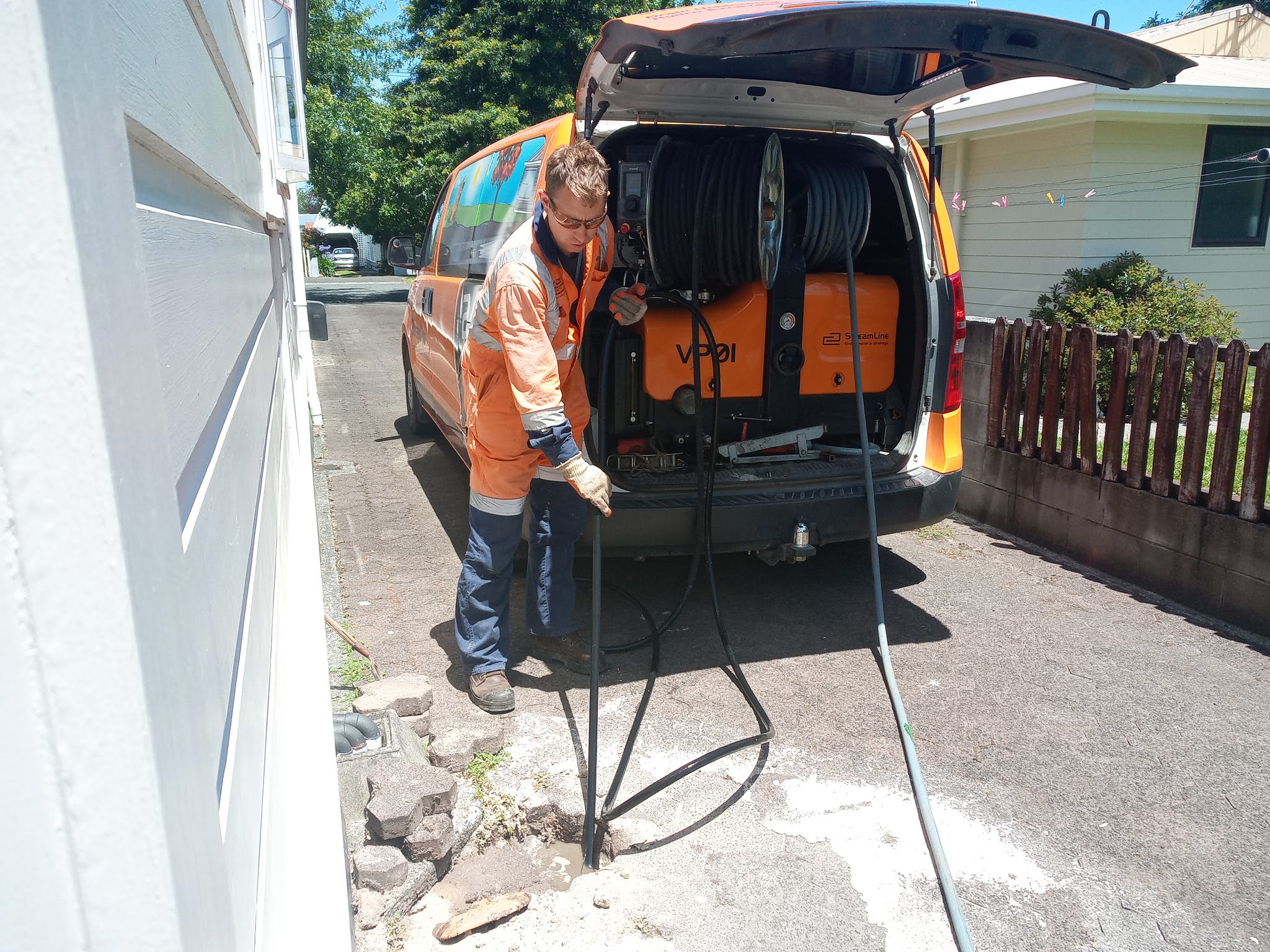 OTHER SERVICES
We offer a wide range of services, all delivered with world class customer service, industry leading equipment and staff
Septic Tanks
Industry leading septic tank servicing and cleaning, following the best practice for every client
Grease Traps
Streamline has a long history of maintaining, servicing, cleaning and unblocking Grease Traps
CCTV Inspections
Streamline has the experience and the equipment to film a wide range of pipe sizes, big and small.
Hydro Excavation
Multiple vehicles with the ability to perform Hydro Excavation.
Pipeline Rehabilitation
Specialized equipment and experience to repair a wide range of pipe sizes without having to dig
Do you need help with waste water maintenance? Fill out this form to get in touch.